Material used in Carpets..their Significance.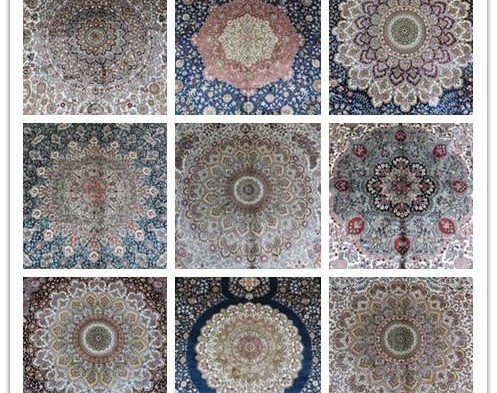 Silk is a luxurious material used in hand knotted carpet. The silk fiber is thin and long with high tensile strength, also has the good resilience and luster. It is very suitable for knotting carpet in high  density and thick-set design. The carpet what be made of silk is always in fine workmanship, beautiful design and luxurious luster. It is not only a top-end interior decoration, also an art treasures for collection.
Wool is one of main material in production of Persian carpet. The wool what be clipped off from lambs in eight to fourteen months is best material for producing Persian carpet. The wool from New Zealand has an average length of 55 to 85mm, without dead wool, with an over 13% hygroscopic rate, and an anti-static function and some fire retardancy.
Cotton is the auxiliary material what often be used for warp and weft. To use cotton thread can improve the foundation, make the foundation more sturdy. For some low-density carpet, sometime the cotton/rayon mixed threads would be used for warp or weft.