Investing In Carpets…The Dilemma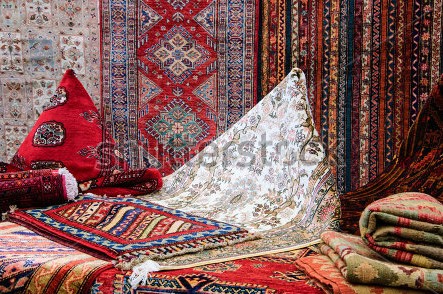 The Carpet is a piece of ART, when brought changes the atmosphere of the room. This is the common belief when we go for RUG shopping. Usually also it fulfills the quote of "A Bride without jewelry is not in her zenith of BEAUTY, likewise a house without fine carpet is not a complete HOME."
But the experience also teaches whenever you will consider the durability, charm and investment then you will realize it is worth to buy one.
So what makes an rug an investment when you have in the market many expensive carpets especially from IRAN, TURKEY, KASHMIR and CAUCASIAN AREA'S, it is not impossible to find a high quality rug that fits one's budget and still look very beautiful..
We have instances of the RUGS being a essential part of important rooms of the famous Royalties, Kings, Prime Minister's, Rulers who have ensured their importance's in their important routines.
So what forms an investment Carpets. My Observations in this industry is summarized the classification of the investment Rug which will satisfy the following points:
• HIGH QUALITY.
• PATTERN
• CLASSY AND FASHION
• NATURAL MATERIAL.
• ORIGIN
A higher knot count rug is often more expensive than a lower knot count rug because weave is finer and more time has been spent on the rug. On the other hand, a rug of different origin and different design may be more expensive, even though it has a lower knot count.
Keep in mind that knot count is only one measure of a rug's quality!
You can sell your handmade silk rug and make profit over it. Antique oriental Rugs are so valuable. There are many antique oriental rugs that you can't price them. A few decades later your rugs can make lots of money than you can ever imagine. It's similar to wine. It gets more valuable after years pass.
Persian rugs are beautiful, mysterious and show-stopping pieces that can last for generations. Choosing the right one from so many options can be a challenge.
One of the most recent instance for the investment confirmation is the most expensive carpet was sold at a Sotheby's auction for a record 33.8 million dollars in 2013. It is believed to be an early 17th century Kerman carpet with a rare "vase" technique set on a red background.
One of The Rug Dealer has quoted very well in his article about the best advice we can give is this:" if you want to buy investment quality rugs that are not made by children or slaves, find a trusted rug dealer with whom you can establish an ongoing relationship, and who is willing to guarantee the authenticity of their pieces, and spend the time to teach you about the pieces you are considering. All reputable dealers will do this. If the party you are talking to is not willing to invest this much in your satisfaction, it's time to find a dealer who is."
In a friend's words, "treat shopping for rugs on eBay or internet or when visiting foreign countries, the way you would a trip to Las Vegas. Have fun, buy something, but don't spend more than you can afford to lose. Because just like with roulette and blackjack, unless you're a professional, the odds are excellent that you are going to lose."