Cleaning Carpets…How soon should we do it.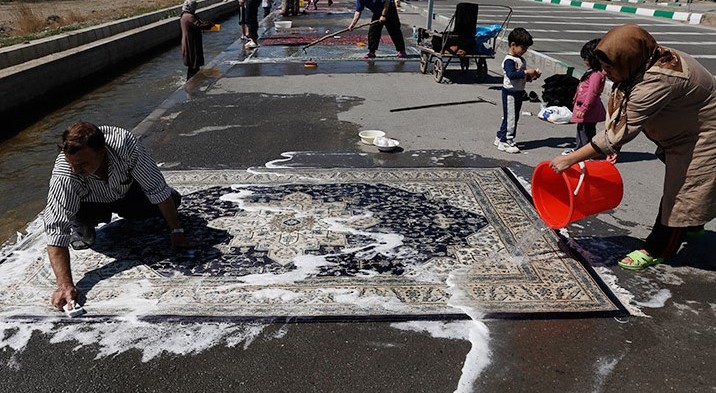 You've put off your carpet cleaning project for weeks, perhaps months, because you're just "too busy." You have other, more pressing obligations to fulfill. That's understandable. Many people who live in the City or urban area's lead busy, engaged lives. While most of us acknowledge that we need to take better care of our carpets, few appreciate the need to prioritize cleaning.
Here are a few reasons to reconsider your impulse to "kick the can" on your carpet cleaning project yet again.
1. Poorly maintained carpets can spike asthma risk.
According to a new study conducted by the Kuopio Regional Institute of Occupational Health, people who lived in environments with damp, moist carpets reported an increase in asthma incidences. Not just any type of asthma, either – bronchial asthma, one of the most frustrating and potentially debilitating forms. Why? Scientists hypothesize that damp carpets harbor microbes and volatile organics that can irritate sensitive lung tissue.
2. Dust mites flourish in yucky, unclean carpets.
Dust mites feast on dead skin cells, fungi, and bacteria, and they breed easily in old carpets. The carcasses and faeces of these little nasty microscopic bugs can be inhaled and can cause irritation of the nose and eyes as well as allergies and asthma symptoms.
3. Dirty carpets can elevate indoor levels of mycotoxins.
Mycotoxins and moulds also flourish in dirty carpets. Researchers are just beginning to develop an understanding of the relationship between moulds, myotoxins and breathing disorders. However, it's likely that the chronic inhalation of these particles can deplete the immune system, cause infection, and potentially lead to severe reactions in sensitive people.
4. Dirty carpets also can be breeding grounds for Athlete's foot and other nastiness.
The florid and frankly disgusting ecosystems that can arise in dirty carpets can create all sorts of indirect problems. We've already talked about respiratory damage that can occur. But dirty carpets can also increase your risk for annoying fungal infections, like Athlete's foot.
We don't feel the consequences of our laziness or bad decisions immediately. But the chronic toll of unclean carpets can be profound. If you miss several days of work due to an infection caused by your dirty carpets, how much money will that cost you in wages lost? Likely more than the cost of a thorough carpet cleaning!